We seek to provide our clients with the operational and system training that they need. Rapid Rail training is both practical and a pre-requisite for fully functioning installations. Our specialist training covers a range of Height Safety Awareness and Height Safety Systems, Crane Rail Maintenance and Inspection, Crane Wheel Lubrication Installation and Maintenance and Precision Welding, see full list below.
Supplying the best available equipment is not enough to secure worker safety. It is also essential for an employer to provide Crane Rail System Training in product usage, maintenance and application. This is not only good working practice, it is a legal requirement.

Rapid Rail enjoy a vast range of industrial experience and expertise, ranging from technical engineering design and implementation to welding on-site. We are therefore able to train workers in the exact applications they require, providing consultancy, guidance, practical advice and hands-on recommendations to fulfil the safety and efficiency of our products and systems in operation.

Rapid Rail offer a variety of training methods, such as seminars, workshops or on-site training. We tailor the training delivery to suit your needs and environment exactly, and also offer bespoke training if this is the best option for you. Our instructors supply the theory and knowledge required but also ensure it is applied in practice effectively and conforms to legal requirements. Our consultancy can also advise you on the selection, use and maintenance of all fall arrest and height safety systems.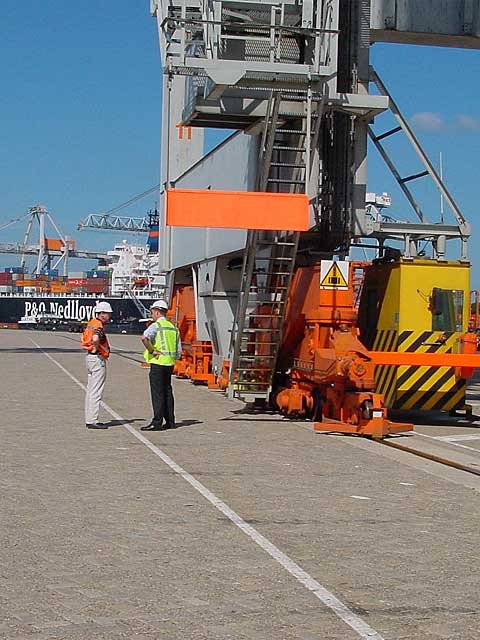 Rapid Rail – the 'hands on approach'
We offer training in:
Crane Rail Maintenance and Inspection
Crane Wheel Lubrication Installation and Maintenance
Height Safety Awareness
Harness
Inspection, care and maintenance of PPE
Rescue.
Please consult our Design and Consultancy Service for more information on the Crane Rail System Training we provide, or Contact us +44 (0)1452 383001.